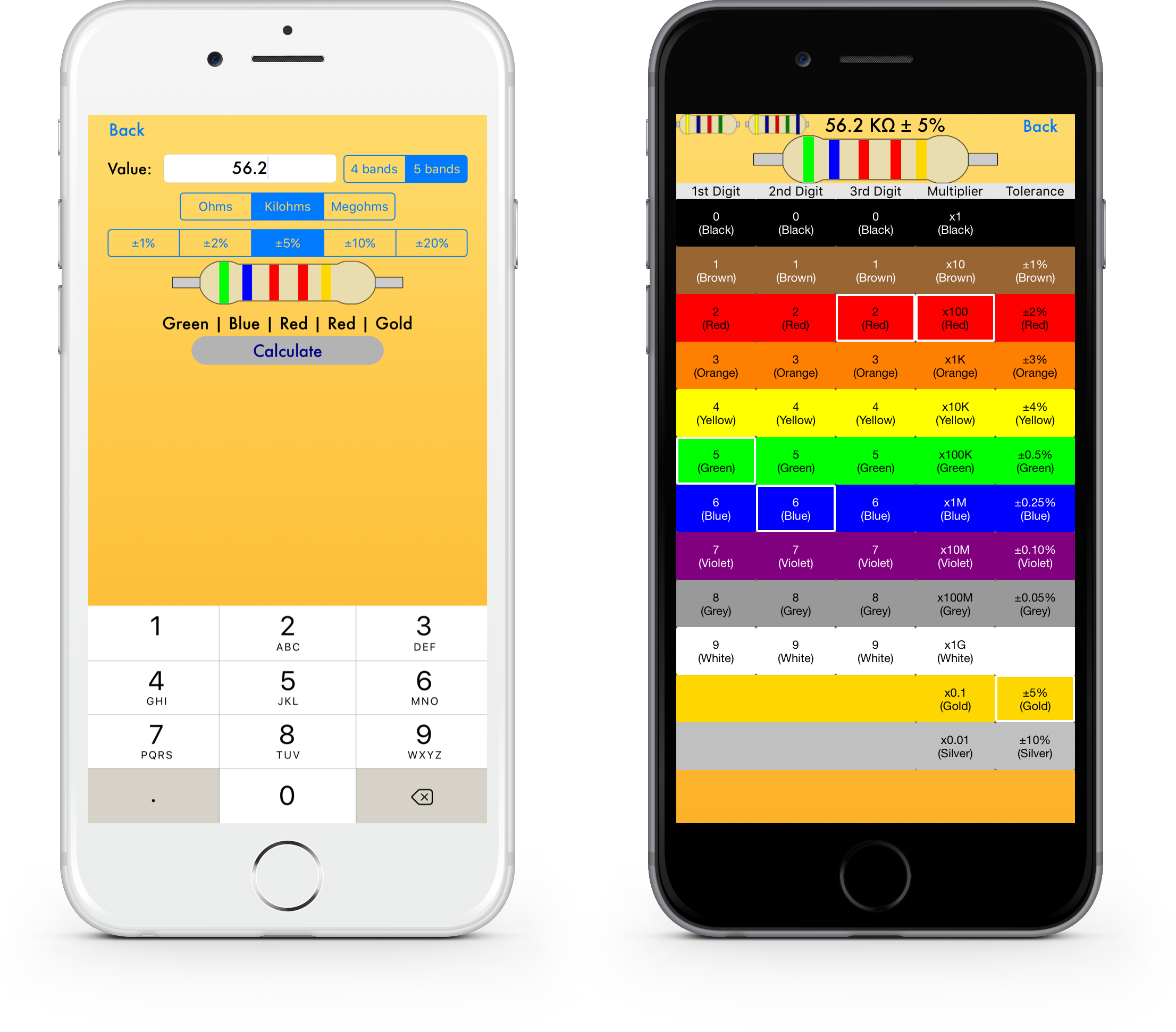 Resistor Color Code Calculator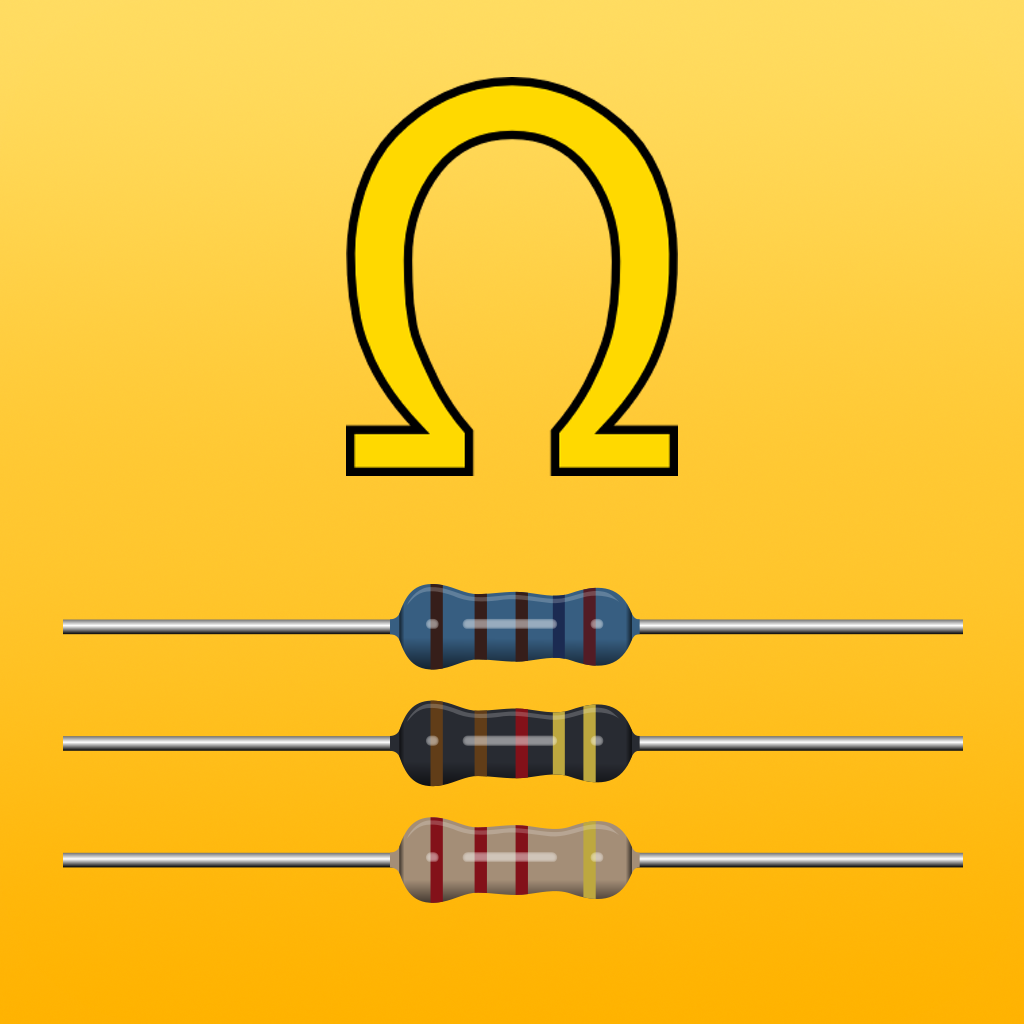 This free, simple, accurate and useful utility application is used to decode information for color banded axial lead resistors.
-Convert Colors into Value
Select the number of bands, then their colors to determine the value and tolerance of the resistors.
-Convert Value Into Colors
Enter the resistor value, select the band type (4 bands, 5 bands), select the multiplier (Ohms, Kilohms or Megohms), the desired precision and hit 'Calculate'.
By far the easiest interface!!!
4 Band
————————————
Band 1 – First significant digit
Band 2 – Second significant digit
Band 3 – Multiplier
Band 4 – Tolerance
5 Band
————————————
Band 1 – First significant digit
Band 2 – Second significant digit
Band 3 – Third significant digit
Band 4 – Multiplier
Band 5 – Tolerance